Rhode Island Silent Camp
A Total Immersion Weekend
Save the Dates for 2024:
July 26th to 28th!
Early Bird Registration now open!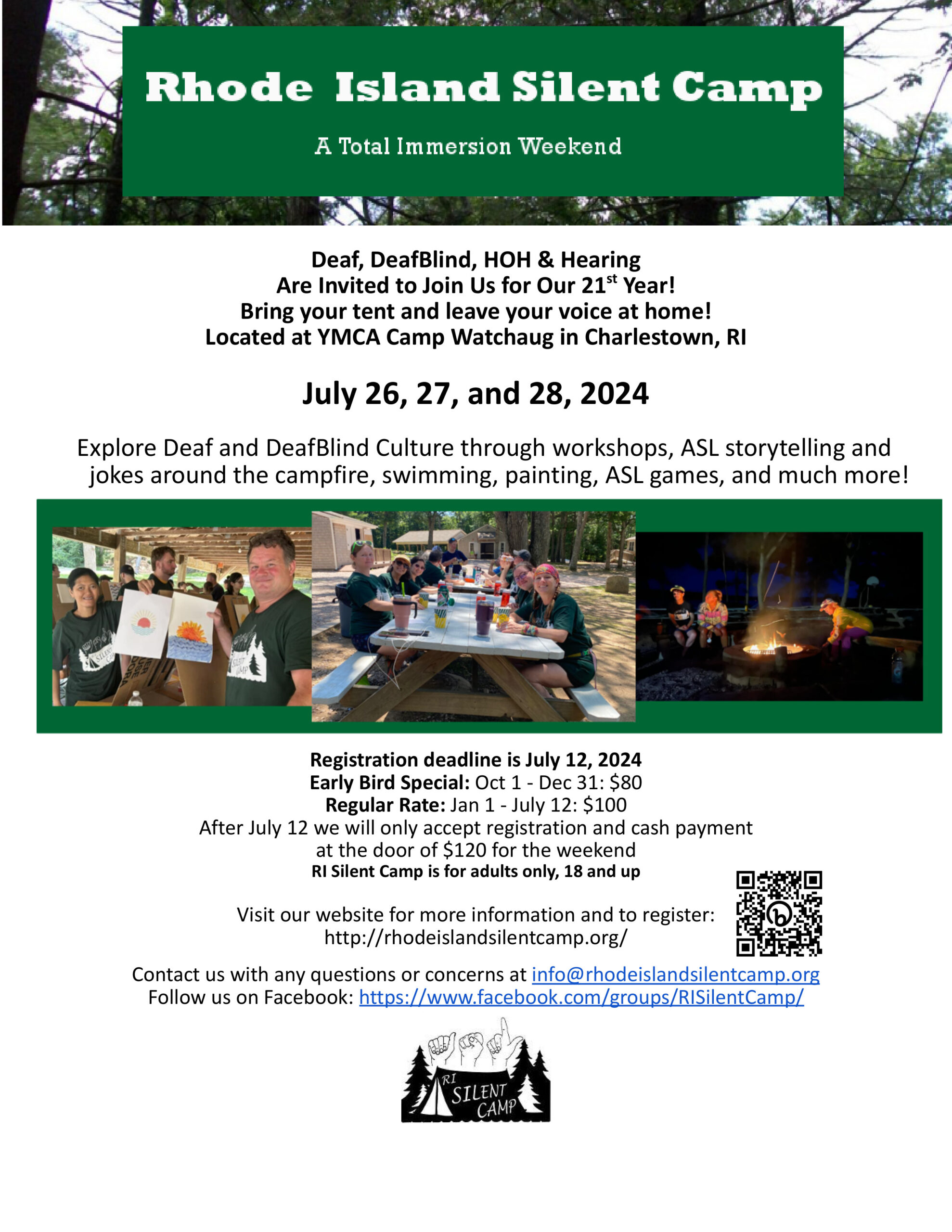 Deaf, DeafBlind, HOH, and Hearing Are Invited To Join Us For Our 21st Year!
Bring your tent and leave your voice at home!
An entire weekend of using only American Sign Language
Explore Deaf and DeafBlind Culture through workshops, storytelling and jokes around the fire
Learn about Deaf History, Traditions and Culture
Enjoy swimming, ropes course, zip line, wall climbing, group games and much more!
Rhode Island Silent Camp is a non-profit organization that sponsors a weekend of Deaf activities, education and awareness. The weekend is a fun-filled experience of No Voice, where you will camp in the woods engage in activities and games with new friends, and be able to improve your ASL skills. Campers must be 18 or older and know at least some sign language.